Assemblies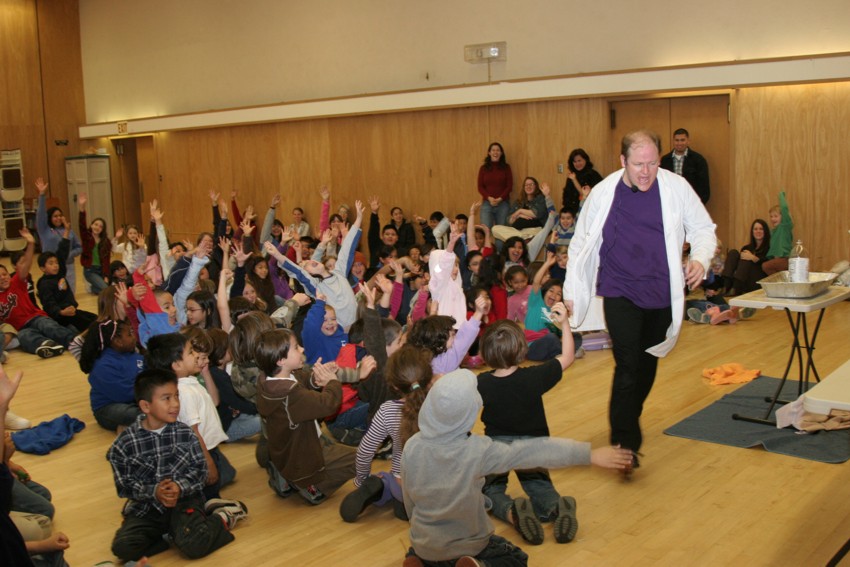 Want a big, Big BIG show for your school or organization?? Let The Science Wizard amaze your group with his incredible experiments! These larger than life presentations are perfect for schools, youth groups, recreation centers, libraries, or anyplace you want to entertain a large group of children. Use The Science Wizard to kick off a science fair or summer reading program, or to reward your students and give them an event they'll talk about all year!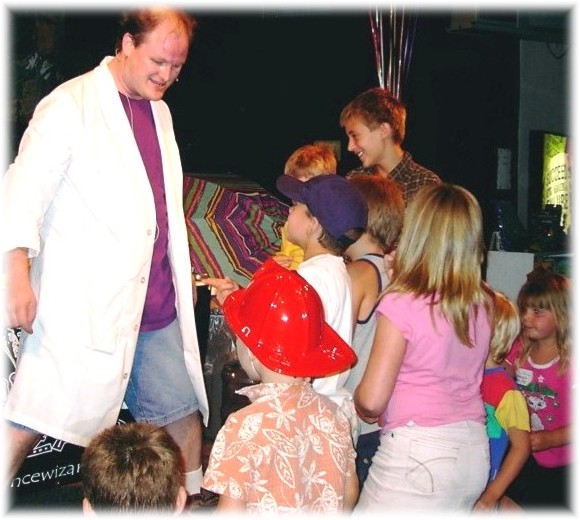 Assembly Themes
Super Cool Chemistry
Awesome Air Pressure
Shock and Awe-Lasers, Lightning, and Fire
Phabulous Physics
All shows have captivating experiments perfect for larger groups.